Can you believe the holidays are almost upon us? Don't forget the many holiday events going on around the area. You will find live music, fun, family festivals, the arts, and enough restaurants to intrigue every foodie.
The Biltmore has some holiday events, during the daytime or evening. The special events at the Biltmore include Christmas decorations (with 55 decorated trees), festive meals at the many restaurants, and holiday wine for your tasting.
Boyd Mtn Tree Farm is very festive, full of fraser firs. You can cut one yourself or have them cut it for you. Enjoy hot drinks and snacks in their big, warm tent, surrounded by every kind of wreath you could ever imagine. Santa makes an appearance for believers (kids and adults). Check the schedule for Santa visits.
You'll find other holiday events in the ares, including Winter Lights at the NC Arboretum, Winter Wonderland at the Grove Arcade, Fall Fest at UNCA, and of course the yearly Holiday Parade. It will start at 11:00 and will travel down Biltmore Ave to Patton Ave. There will be over 100 entries.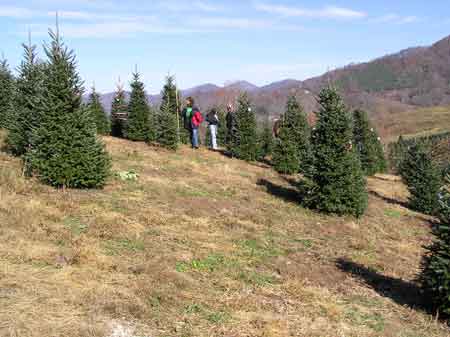 Cut Fraser Firs – Nov 15 – Dec 2 (Thurs, Fri, Sat, Sun) – Boyd Mountain Christmas Tree Farm, Maggie Valley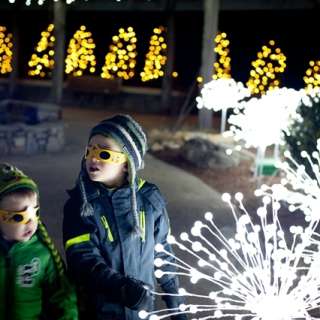 Winter Lights – Nov 16-Dec 31 – NC Arboretum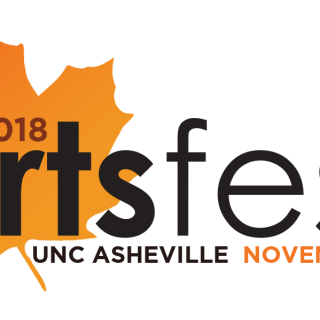 Fall Arts Fest 2018 – Nov 16 – UNCA Campus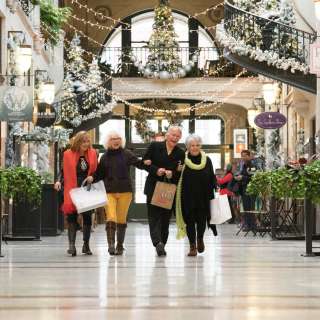 Winter Wonderland – Nov 16-Jan 6 – Grove Arcade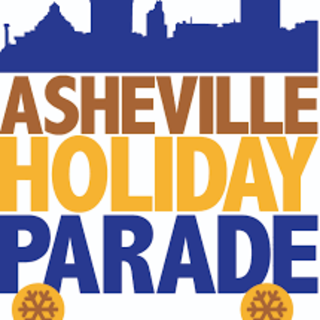 Asheville Holiday Parade – Nov 17 – Downtown Asheville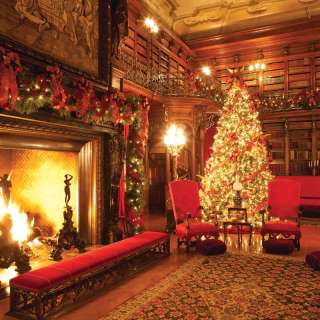 Candlelight Christmas Evenings – Nov 3-Jan 5 – Biltmore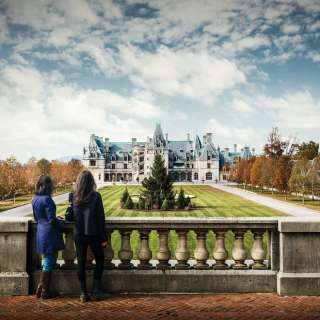 Christmas at Biltmore Daytime – Nov 3-Jan 5 – Biltmore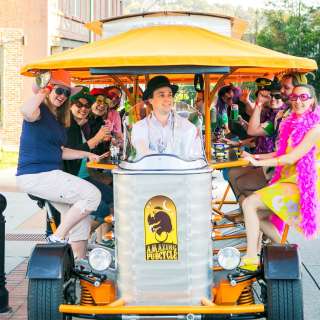 Pubcycle Tours of Asheville – Amazing Pubcycle – Pick a tour from various locations. See website for days and times.
Lazoom Comedy Tours – The big purple comedy bus with the funny nun. Have fun and learn about Asheville. Pick a tour out of four different tours. See website for days and times.
Wine Tasting – Nov 16,17 – Table Wine – Free